Ex-Hertha Berlin, Botafogo and Chelsea forward Salomon Kalou was part of the golden Ivory Coast generation alongside Didier Drogba and the Toure brothers, KoloToure and Yaya Toure.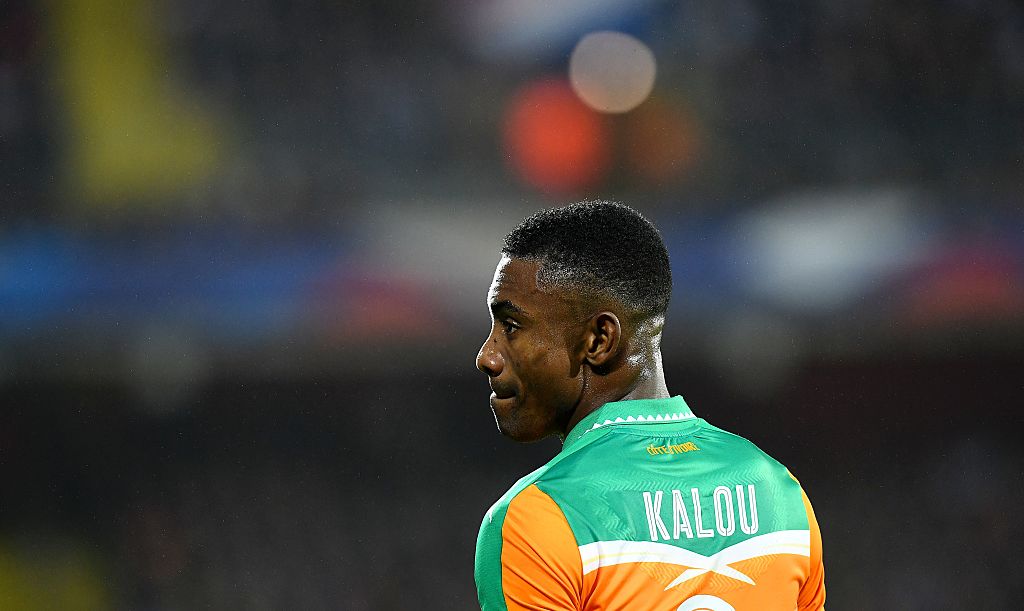 The golden generation experienced trophy drought until it was brought to an end at the 2015 African Cup of Nations (AFCON). Salomon Kalou was a major part of the squad that won the tournament in Equatorial Guinea.
Kalou and Ivory Coast won the tournament by beating Ghana in the final at the end of the dreaded penalty shootout. The two teams played goalless at the end of extra time thus needing penalties to separate the winner from the loser. Ivory Coast won 9-8 on penalties at the expense of the Ghanaians.Kalou scored his penalty during the shootout after coming on as a substitute.
Salomon Kaloutried to become a Dutch citizen that would make him eligible for selection ahead of the 2006 FIFA World Cup tournament in Germany. He would have represented the Netherlands if he was successful as he had the backing of manager Marco Van Basten and Dutch football icon Johan Cryuff.
His application to be a Dutch citizen was rejected by the Minister of Immigration Rita Verdonk who believed that the player would soon leave the Dutch league.
Kalou rejected several calls to play for Ivory Coast in 2006 until he accepted his fate in 2007. His debut for the Elephants came in the 1-0 friendly win over Guinea in February 2007.
The Ivorian forward scored his goal for his country in the next month. He was on target as Ivory Coast beat Mauritius 3-0 in an international friendly.
Kalou finished his international career for the Ivory Coast with 27 goals in 93 games over a ten-year period between 2007 and 2017.