Chelsea might have broken the ice with a victory over West Bromwich Albion on Sunday, but, to make sure they become the English Champions again, they have improvements to make in a lot of areas.
The Blues saw themselves getting off to a horror beginning in the ongoing Premiership as they were limited to a draw by the minnows Swansea City and then, beaten by the arch rivals Manchester City, and it didn't get much better from there on in!
Prior to that, they had tasted defeat at the hands of the Gunners as well, that is in the Community Shield game.
In short, they have played poor Football all the time they have featured on the pitch. There is huge pressure to turn the tables around somehow, which is made even tougher now that Kalou is no longer at the club.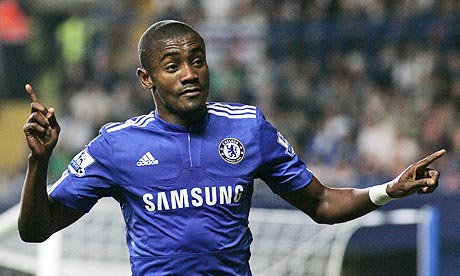 They did manage to walk out of the Hawthorns with a favourable result, but, their manager did not have an overly happy look on his face and he had every reason to be that way. There was no way that the game should have been that close if Chelsea had played to their ability.
The passing was awful again and finishing was not a lot better either if compared to the three games that they had played earlier, but, what would be concerning Chelsea the most at the moment is their defence which is looking alarmingly out of sorts.
Some might say there was a similar case the previous season too as they had conceded quite a few goals early on, but, tightened up as they moved ahead. Chelsea won the title last year, but at one point you could have stuck a live bet with contemporary odds at as much as 8/1 on them to win. They are at similar odds this season.
But, the thing this season is that the defenders are looking short on confidence and that's never a good sign – and one of the main reason Chelsea are suddenly shipping goals.
Mourinho knows he has his work cut out and that's why, he did not seem to be brimming when he addressed the press after the win, but, he would have breathed a sigh of relief with these 3 points, that's for sure.