Salomon Kalou won the first and only major trophy of his career with the Ivory Coast at the 2015 African Cup of Nations (AFCON). He had earlier made his debut in a friendly clash with Guinea on February 6, 2007. His Ivory Coast debutended in a 1-0 win. Over a month later, Salomon Kalou scored his first goal for his country in a 3-0 win over Mauritius.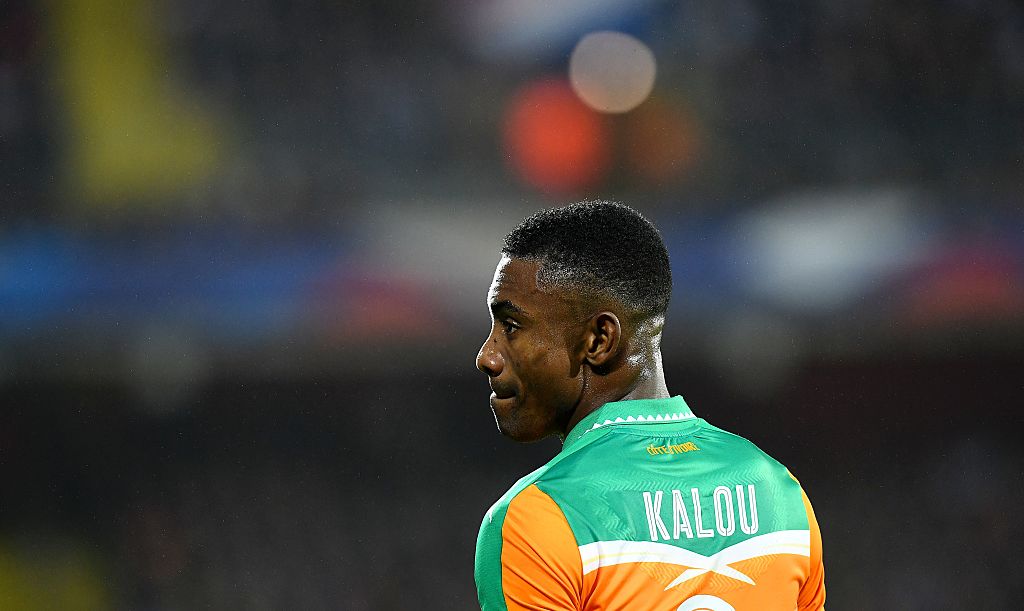 Kalou made his competition debut at the 2008 African Cup of Nations (AFCON) tournament in Ghana. He scored the only goal of the game against Nigeria in the tournament opener for the Ivory Coast. Salomon Kalou added a brace in the big quarter-final win over Guinea.His two goals gave the Ivorians a 5-0 win over their last eight opposition. Ivory Coast finished in fourth place at the end of the tournament.
Salomon Kalou scored the first goal of the match as Algeria eliminated his team at the end of extra time of their last four meeting via a 3-2 victory at the 2010 African Cup of Nations (AFCON) tournament in Angola. He was also amongst the goals as a substitute as Ivory Coast beat North Korea 3-0 in their final group game at the 2010 FIFA World Cup tournament in South Africaas the Ivorians bowed out of the competition at the group stage.
Kalou was part of the Ivory Coast squad to both the 2012 and 2013 African Cup of Nations (AFCON) tournaments. He was also part of the Ivorian squad that saw off Senegal in the playoffs for the 2014 FIFA World Cup tournament in Brazil. He then made the 23-man squad for the tournament proper.
At the 2015 African Cup of Nations  (AFCON) tournament, Salomon Kalouwas successful with his spot kick during the 9-8 penalty shootout win over Ghana in the final. He had come on as a substitute for SiakaTiene for the last four minutes of extra time. It was his only trophy with the Ivorian national team.