Salomon Kalou and Bonaventure Kalou are brothers who represented the Elephants of Cote d'Ivoire on the international stage. Just like what was obtainable with his brother Bonaventure Kalou, Salomon Kalou began his football career at ASEC Mimosas in his native Cote d'Ivoire before he moved to the Dutch league.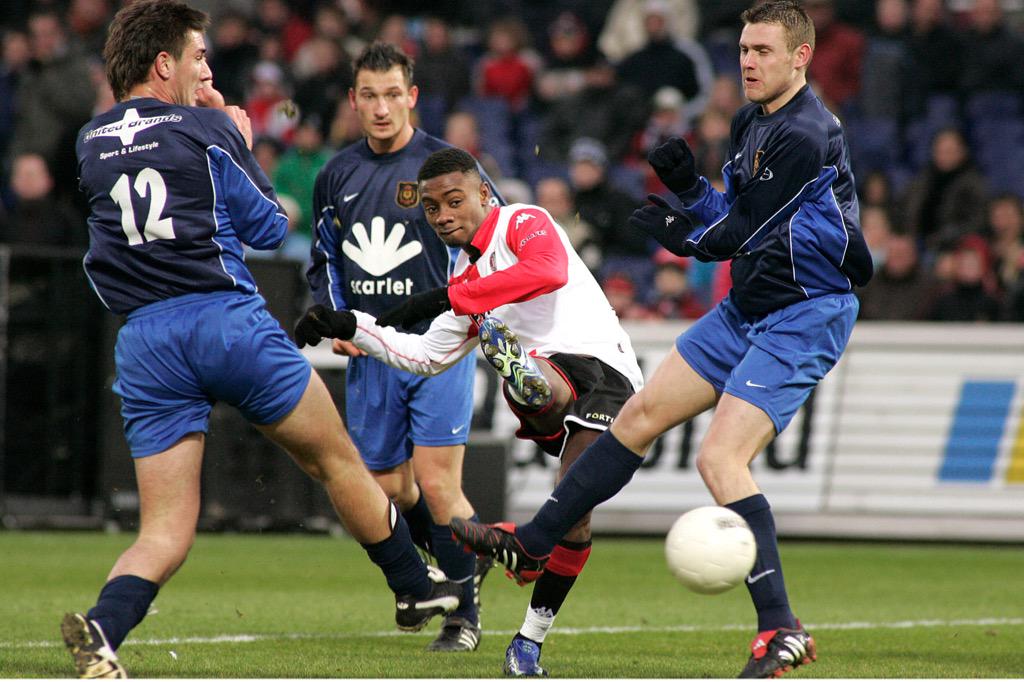 Dutch Eredivisie giants Feyenoord snapped up Salomon Kalou in 2003 and by the following year, he was loaned out to their satellite team Excelsior. Kalou returned to Feyenoord to become a regular in the starting XI. He played in the Dutch top flight in the colours of Feyenoord for two seasons before Chelsea came calling. Salomon Kalou scored 35 goals in 67 league appearances for the Rotterdam-based outfit in his two seasons in the Dutch top flight.
At Feyenoord, Kalou won the Johan Cruijff Award in 2005. The award is for the most promising talent of the season. During his time with the Rotterdam-based club, Salomon Kalou formed a good partnership with Dirk Kuyt in attack and they were affectionately known as K2 by both the Dutch media and the fans at Feyenoord. K2 is a play on words of K3, which is a Belgian pop band.
At the time, Bonaventure Kalou was at Auxerre in the French top flight and transfer news linked his brother to the club. Salomon Kalou was linked to Auxerre and other European clubs. In the end, Chelsea won the race to sign him and the transfer was made official on May 30, 2006. The Blues paid an undisclosed fee believed to be around £9m for him. He penned a three-year deal until 2012 and was given the number 21 shirt.
Kalou scored his first Chelsea goal in a two-goal win over Blackburn Rovers in the League Cup. The Blues were able to progress into the fourth round after seeing off Blackburn Rovers in the third round.