Ivory Coast forward Salomon Kalou has announced his retirement from international football as the defending champions of the African Cup of Nations (AFCON) were knocked out in the group stage of the 2017 edition in Gabon.
"I am 31, this is my sixth Africa Cup of Nations. I have been to a final and won another. This time things did not go so well. There are young players like [Frank Kessie, [Wilfried] Zaha... I think they are the future of Ivorian football and I wish them good luck," Kalou said after the favourites were knocked out.
Borussia Dortmund have qualified for the quarter final stage of the German Cup after they defeated Hertha Berlin 3-2 in a penalty shootout.
Recently retired Ivory Coast international Salomon Kalou missed his kick to hand the opposition the straight ticket.
Kalou was the man that opened scoring for the visitors as he scored in the first half. The hosts started the game slowly before Kalou converted his chance with a volley in the 27th minute. The visitors would have thought they would end up winners of the third round clash. However, skipper Marco Reus equalized for Dortmund after the 15 minutes break.
These are not the best of times for former Sevilla coach Unai Emery.
The Spaniard took over the reins at Parc Des Princes last summer and was charged by the Qatari owners with transforming Paris Saint-Germain into a top team, into a level where they can stand shoulder to shoulder with the likes of Real Madrid, Barcelona and Bayern Munich.
Diego Costa reckons that because Antonio Conte has been like a mate with the players and not like a coach, it has eased everything in the Blues change room and the team has started giving its best which it couldn't do while defending its title during the 2015-16 Season.
Costa discloses that Conte always shares funny stuff and stories and makes sure everybody's mood remains lifted. When the head of the camp has such a light nature, it rubs off all around and it generates positivity because nobody thinks too much about unnecessary stuff like criticism and public perception.
2 family members of Salomon Kalou have recently passed away and these recent events have seriously taken a toll on the Ivorian player as the player himself has stated that it has not been easy having to play games with Hertha BSC at a high level with these things that have been occurring in recent times.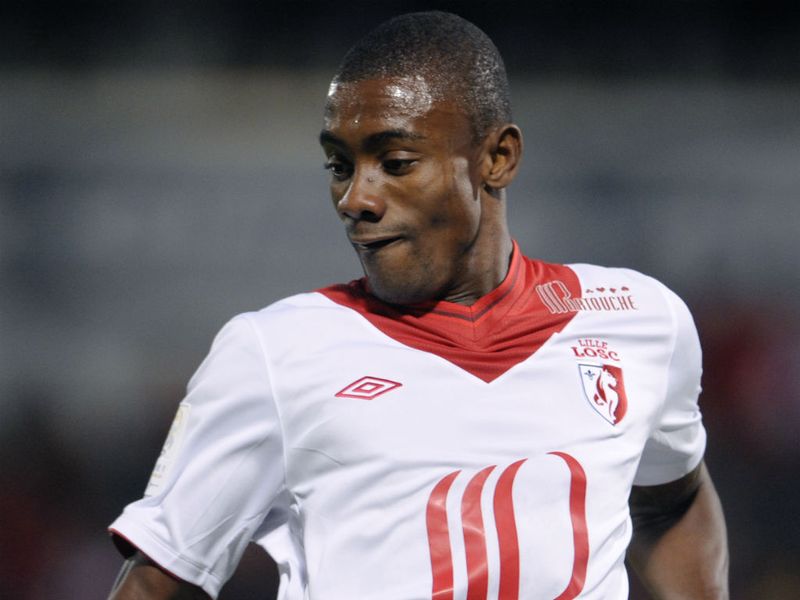 Salomon Kalou's father and his aunt were the family members of the 31 year old player that have recently passed away back on August.
Having to perform at a top level and make impressive performances is something that can be extremely difficult for a player if they are going through issues outside of the pitch as this can distract them and hamper their performances.
Former Chelsea star Salomon Kalou was pictured partying in Jamaica with world fastest man Usian Bolt.
Both stars posed for pictures that quickly circulated in the social media. Kalou posted the photo on his Instagram handle, captioning it "Wat dem say St Leo #SKLEC #Bolt #jamaica #ivorycoast."
The Ivory Coast international has not played for his club Hertha Berlin this term. He was in the news for suffering a loss of two close family members few months back. The UEFA Champions League winner with Chelsea is still waiting to get his fitness to former levels after a back problem he suffered.
Salomon Kalou was notably absent in Borussia Dortmund's draw at home to Hertha Berlin on Friday last week. A goal from Pierre-EmerickAubameyang in the 80th minute was enough to ensure that Dortmund levelled the scores and came away with a draw.
This came on the heels of a previously missed penalty by Aubameyang. On the other hand, Hertha Berlin's Valentin Stocker made sure to silence the home crowd after slotting in a sensational back heeled pass sent to his direction from Vedad Ibisevic at close range.
Saloman Kalou's old team-mate at Chelsea Didier Drogba insists it is not just luck that he keeps on to plague the Gunners, after finding the net against the Premier League giants for the MLS All-Stars in the friendly match in July.
The Ex-Chelsea forward, Drogba netted on the stroke of half-time to bring back the All Stars to 1-1 draw level but it was not enough as Chuba Akpom made it 2-1 late in the game to seal an Arsenal victory on Thursday 29th of July.
Former Chelsea player Salomon Kalou is undergoing a lot of troubling times as he is reported to have lost two family members within a fortnight, local media say.
The 31-year old Hertha Berlin player would be travelling to meet his family in light of the losses. This means the Ivory Coast international would not be in action when his country plays Sierra Leone in the Africa Cup of Nations qualifier in September.
Old Trafford New signing Eric Bailly is expected to go on to become a superstar at the Premier League giant after Coach Jose Mourinho spoke highly of him at his maiden press conference.
The player was brought in from Villarreal to increase the defensive options of the team after his performances in Spain. The player is a hard tackler. He has a huge frame and is fast. He is set to partner with Chris Smalling as they enter the new season full of challenges and increased competition.